Jiun Yo Co., Ltd has achieved LEED BD+C: NC Certified.
2023-11-02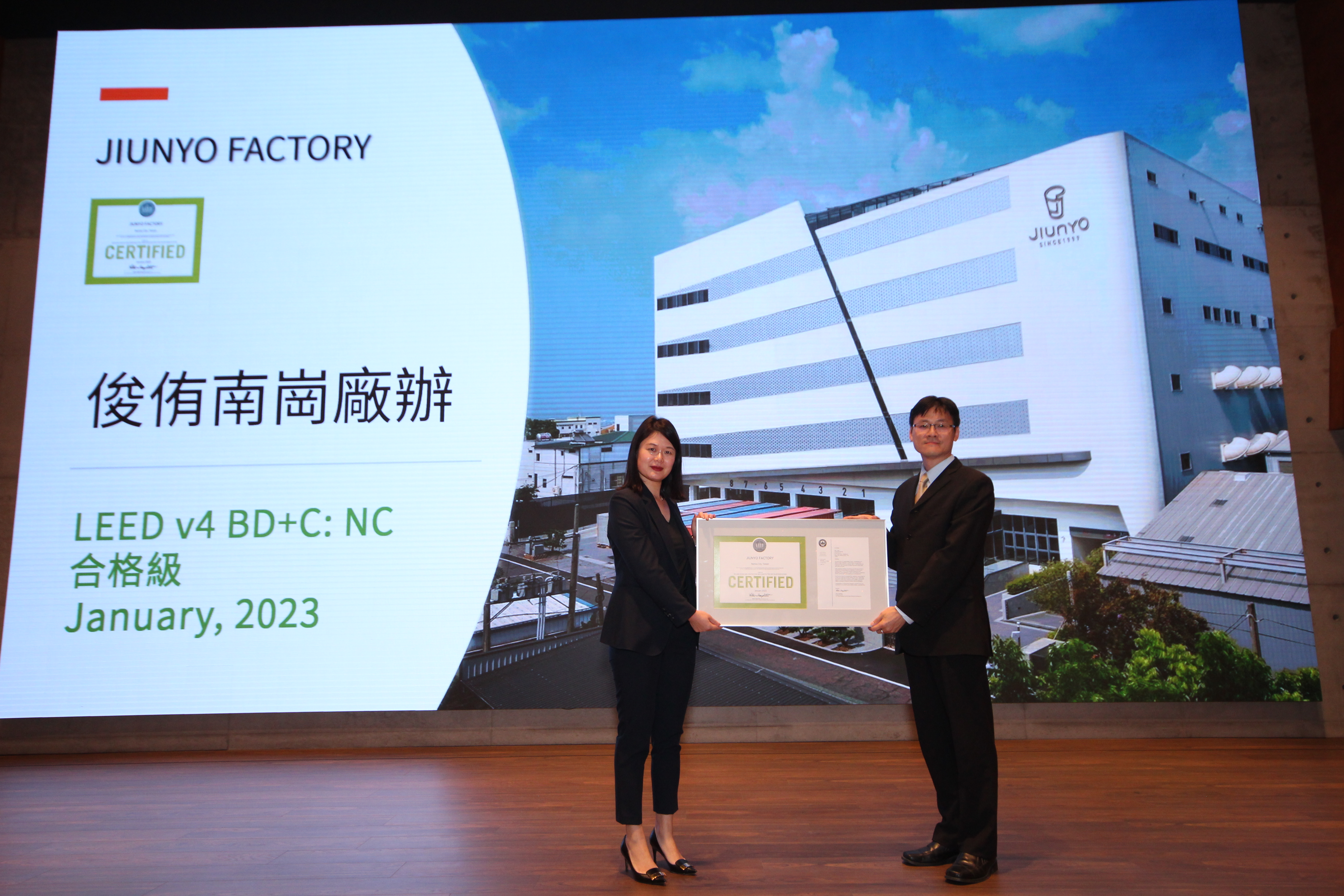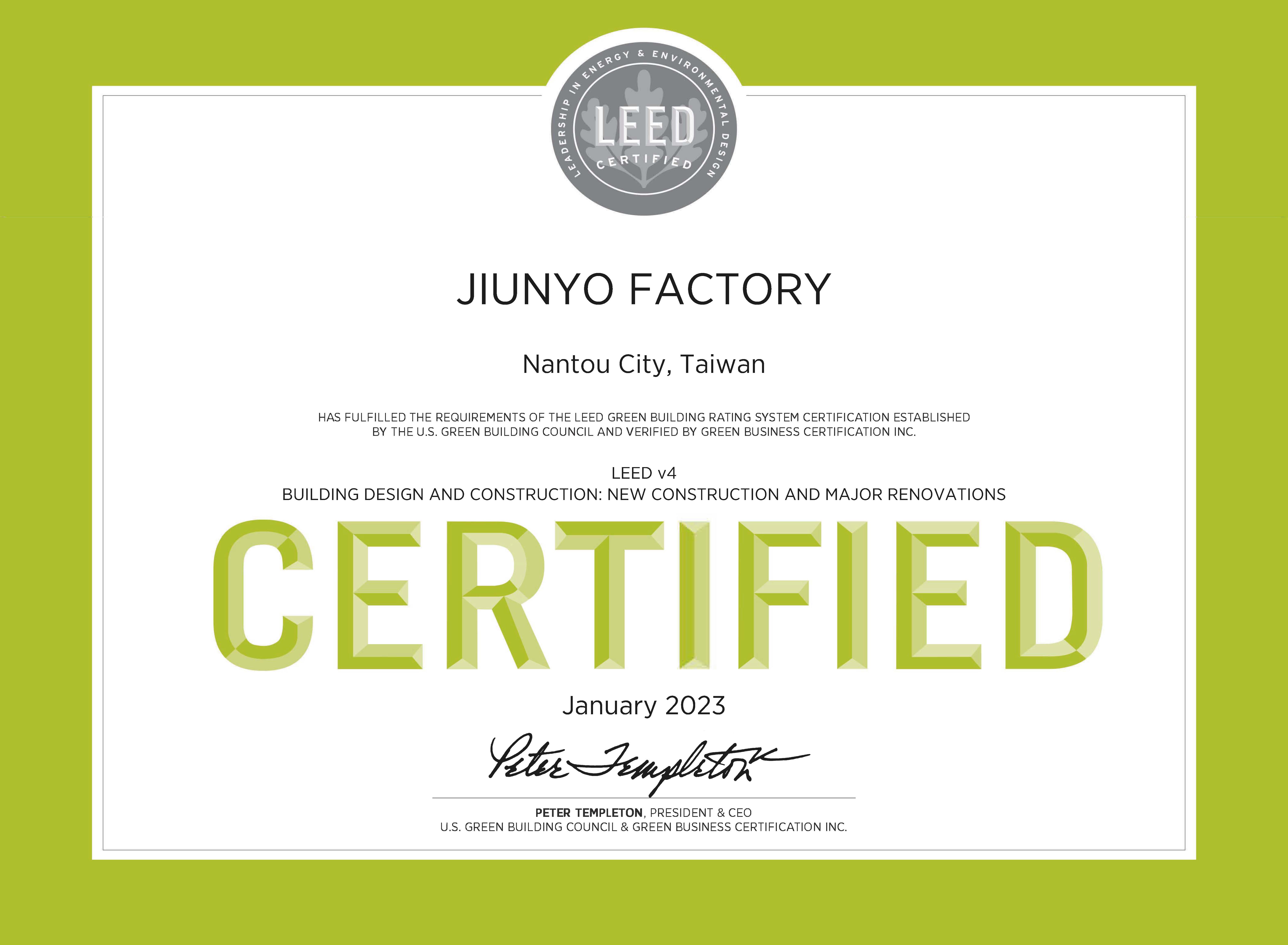 Jiun Yo Co., Ltd is proud to announce that our headquarter building is LEED BD+C certified.
LEED (Leadership in Energy and Environmental Design) is the world's most widely used green building rating system. LEED certification provides a framework for healthy, highly efficient, and cost-saving green buildings, which offer environmental, social and governance benefits.
For Jiun Yo, this achievement reflects the core values we have always adhered to: " Environmental Responsibility, Innovation, and Eco-Friendly ". As a leader in specializing in compostable paper cup manufacturing, Jiun Yo is committed to reducing its impact on the environment by optimizing production processes and saving energy and resources to ensure that our products are as environmentally friendly as possible. In addition, we continue to promote innovation and develop more environmentally friendly products and production technologies to meet customer needs.
Obtaining LEED BD+C: NC certification is not only an affirmation of Jiun Yo commitment to environmental protection, but also a firm commitment to sustainability. This achievement not only inspires us to continuously improve our products and production processes, but also promotes a kinder future in the industry.
Thanks to all customers and partners who supported Jiun Yo. It is your trust and support that make this achievement possible. We will continue to be committed to protecting the shared environment and working towards a greener and more sustainable future!
---